Open the door to explore...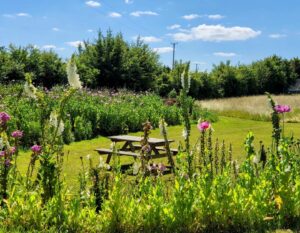 Pitts Farm Cottages are nestled in a tranquil setting in the beautiful South Somerset countryside, amongst 3 acres of grounds with far reaching views. The cottages are perfect for those seeking to unwind and enjoy the slower pace of life here in the unspoilt Somerset Levels.
Our cottages have been furnished and equipped to a high standard to offer everything you may need during your stay including free Wi-Fi.
A Shared Games Room, Outdoor BBQ & Picnic Area are available for year round use.
Private parking for 4 cars.  
Don't forget our Bank Holiday Specials!
3 nights 5th – 8th May just £411!!
3 nights 26th – 29th May just £532!!
Not ready to book now?
Enter your email address below to be the first to hear about special offers and discounts.
We promise we wont email you every day!