What's the first thing that comes to mind when you think of Somerset? I'd put apples on it being Cider! 
Cider making in Somerset has been a tradition for at least 700 years, with many farms still using original methods today.

Journey with us, through Somerset's cider making country around our top cider farms, where you can sample a multitude of different varieties and styles of cider, take cider tours, enjoy local produce and maybe, even learn a little (if you haven't had too much cider by then). A designated driver is recommended!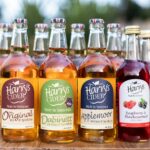 Harry's is just a short walk away from us here at Pitts Farm. It's an award winning, family owned and operated cider farm that's been making cider for over a decade, using 100% juice from their own orchards. Harry's Cider Farm offers a variety of ciders, including traditional, sparkling, fruit, and mulled ciders. They also offer cider tours and tastings, as well as a farm shop where you can buy their ciders and other local produce. Throughout the summer months they hold 'Cider Saturdays' with music and food and on 1 Friday a month, a pizza night is held. 
Address: Littlefield Ln, Long Sutton, Langport TA10 9NS
Telephone: 01458 241324
Website: https://www.harryscidercompany.co.uk/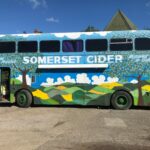 Cider has been made here for over 200 years. Burrow Hill Cider offers a variety of ciders, including traditional, sparkling, perry, and ice cider. They also produce Somerset Cider Brandy, a distilled cider that is aged in oak barrels for up to 20 years. It certainly has a kick to it! Burrow Hill is open to visitors for tours, tastings, and events throughout the year. They also have a farm shop where you can buy their ciders, cider brandy, and other local produce.
Address: Pass Vale Farm, Burrow Hill, Kingsbury Episcopi, Martock, Somerset TA12 6BU
Telephone: 01460 240782
Website: https://www.somersetciderbrandy.com/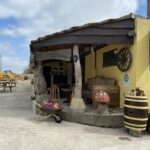 Bere Cider Company is a small, family owned cider producer that's been making cider since 1998. Its most famous cider is Gold Rush, blended from over 20 varieties of apples. Jim's Shack is where you can sample the ciders. Along with an onsite farm shop, selling local produce, there's a café serving food throughout the day and a bar. This place is a real hit with the locals!
Address: Woodpecker Lodge, Bere, Aller, Langport, Somerset, TA10 0QX
Telephone: 01458 250166|
Website: http://www.berecidercompany.com/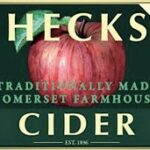 The Hecks family have been making traditional farmhouse cider in Somerset for six generations, since 1841. In 1896, they started to sell cider from their farm shop in Street. Their cider is made by blending juice from apples all grown locally in the farm's orchards. The cider is then fermented in wooden barrels and sold as draught from the barrels. Hecks farmhouse cider is one of the few cider farms to still use the old traditional methods of cider making.
Address: 9-11 Middle Leigh, Street BA16 0LB
Telephone: 01458 442367

Website: http://www.heckscider.com/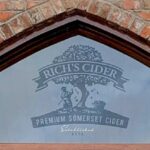 Rich's Cider is a family owned cider producer that's been making cider since 1954, using traditional methods and all from locally harvested apples. Onsite, you can sample all the ciders, enjoy a meal in the Cider Press Restaurant, or take a tour and learn how their cider is produced.
Address: Mill House, Highbridge TA9 4RD
Telephone: 01278 794537
Website: https://richscider.co.uk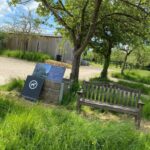 At Perry's you can immerse yourself in the atmosphere of a real working cider mill, grab yourself a cider from the tap room and then check out the local food, drinks, gifts & art, in the farm shop. Or just stock up on your favourite ciders! There's even a small museum on site, showing the history of Perry's. You'll find it  housed in the original 16th century thatched cider barn where the company first started.
Address: The Cider Mills, Dowlish Wake, Ilminster TA19 0NY
Telephone: 01460 55195
Website: https://www.perryscider.co.uk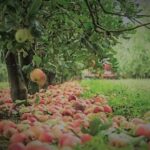 Thatchers has been making cider since 1904, making them amongst the oldest cider producers in Somerset. They are still owned and operated by the Thatcher family today. With 500 acres of orchards and 18 different ciders, it's easy to see why they're a household name. Why not visit the farm shop where you can purchase cider, clothing and merchandise or take a cider tour around Myrtle Farm.
Address: Myrtle Farm, Station Rd, Sandford, Winscombe BS25 5RA
Telephone: 01934 822862
Website: https://www.thatcherscider.co.uk
Book your stay with us, here in Somerset, to enjoy all this and more!
With numerous cider festivals available throughout the year why not visit one of these during your stay here?
Weston Real Ale & Cider Festival
or for more ideas visit Somerset CAMRA